DEL RÍO ABOGADOS. Nomad Visa Spain. A New Visa for Remote Workers.
Spain, among many others European countries, has already launched their Digital Nomad Visa programs to attract international talent into its economies.
The Nomad Visa Spain comes with appealing tax incentives and a simplified application process. We can help you get it. Contact us.
With significant global interest continuously on the rise and the proven success of these programs, other nations have been urged to create their own. Thus, the Spain Digital Nomad Visa is underway.
DEL RÍO ABOGADOS. Nomad Visa Spain. Requirements for the Digital Nomad Visa. If you want to apply for a remote work visa in Spain, contact us. We can help you.
These are the requirements:
The company/s for which you are currently working (or have a working relationship as a freelancer with), must be located outside of Spain.
Incomes received by Spanish companies (or in Spain) can't represent more than 20% of total.
You must demonstrate that you have been working for your company or having a freelance relationship with your clients for at least 3 months prior to your application.
Contract with that same company for at least 1 year.
You have two different options to demonstrate that you have sufficient experience and education to be able to complete the application. Either demonstrate 3 years of work-related experience prior to application, or be a graduate or post-graduate from a reputable university, vocational training, and business schools of recognized Prestige.
You can't have criminal records, nor have entry to Spain prohibited. For that, you must submit your criminal records certificate with a minimum validity of 90 days, and they must be legalized and apostilled.
Submit a declaration of no criminal record for the last 5 years.
You will have to fill out the application form.
Pay the corresponding administrative fee 790 038
Hire private health insurance, with full coverage throughout Spain
Bank certificate proving the possession of at least €30,000 for the main applicant, (and €11441 for each additional family member,. If the funds are in a foreign bank, it will be necessary to provide a simple translation. Conversely, you can also use your salary or job contract to demonstrate the possession of these economic funds. And, finally, we find a difference depending on whether you work for a company as an employee or are a freelancer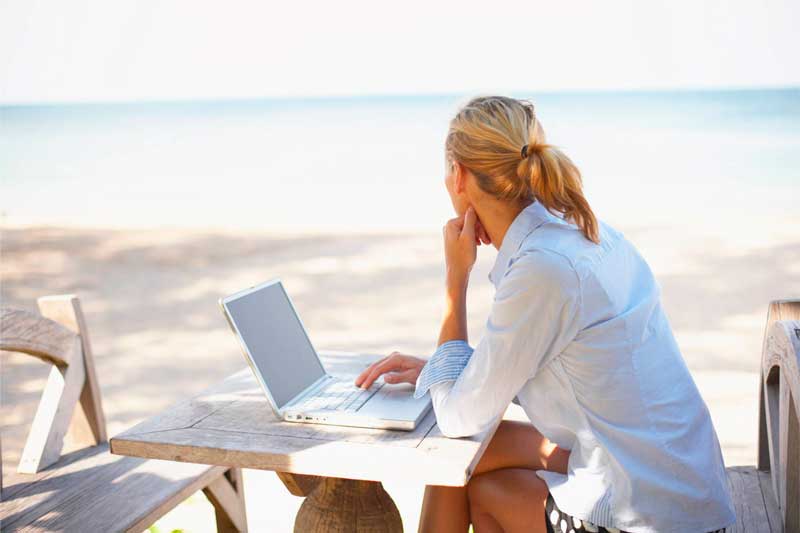 DEL RÍO ABOGADOS. Nomad Visa Spain. Which are the benefits when obtaining your Digital Nomad Visa?
Apart from all the residency benefits, one of the main appeals of this new permit comes from the tax side.
The extra argument created to make this permit even more advantageous is the special tax regime that will allow digital nomad visa holders to save taxes.
Thanks to your Digital Nomad Visa Spain, you will be taxed through an improved Non-Resident Income Tax Regime.
In case you haven't been in Spain for the past 5 years (instead of 10, as the general rule states); you will be allowed to pay a flat tax rate of just 24% on your income, instead of a progressive rate that can reach up to 48%.
In order to be considered as a non-resident for tax purposes, you will have to initiate a separate and different application process than the one you complete for the residency process, and you will do so with the Spanish Tax Agency during the 6 months after you obtain your residency authorization.
DEL RÍO ABOGADOS.
Digital Nomad Visa Spain. Start your application. Contact us and we will apply for your Residence Visa.
+34 956 254 650
+34 696 524 379
Nomad Visa Spain.  We can help you get it. We will advise you on the documentation you need, fill in the forms and submit your application in your name.
If an administrative Appeal is required, our lawyers will inform you of the decision and will represent you.